A fluffyfreak said, let's collect some inspiration we feel good about. And discuss and dissect them throughout. :) Let's collect material for that mood board.
I'm asking you that don't just collect concept art and paintings and such from artists around the world, but let's get a lot of inspiration from real things around the world. Architecture, industrial design for example. It's very important in my opinion to get closer to the source, aka the real world if we want to get proper diverse inspiration.
To admins: Is it possible to have a separate board for art discussion, so we don't end up cluttering the game dev board? Especially when this whole art guide thing passes preparation phase and we get to more specific discussions.
Let me start:
Sci-fi-o-rama
: A very expansive collection site for science fiction illustrations. Book covers, comics and such. Artist name tags are there, so it's quite easy to search for a specific artist.
Concept Ships blog
: Most of you already know this (and sister sites) I think, but it's worth to mention. I features space concept art from all over the world. The specturm is kinda wide from very over the top to more down to earth stuff.
I kinda like the ship and world design from Cowboy Bebop: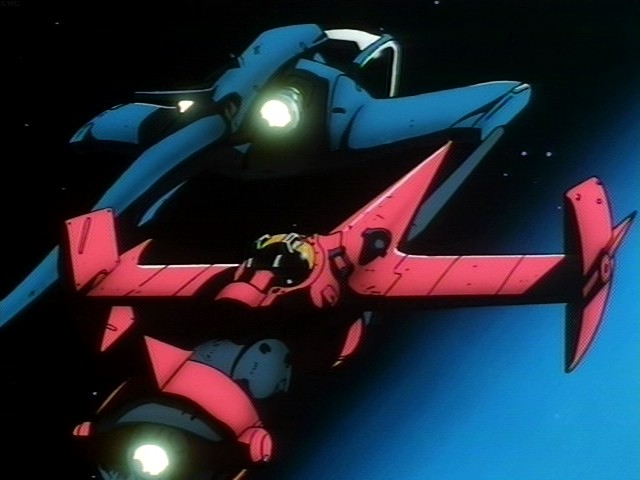 There are maneuvering thrusters and similar details.
Planetes has some very nicely and sanely designed hardware too:
I'm citing this two because they achieved a good balance of looks, function and believability/realism. Also the ships in Cowboy Bebop are quite colorful, and I like that.
I really like the way
Ian McQue
uses colors and form and detail. Not really hard SF usually, but his artwork is very dynamic and I like how he creates detail and uses color.
or:
http://1.bp.blogspot.com/-KY5Ft10D0Sk/T ... _SMALL.jpg
And I've already mentioned
Jean Giraud
-
Möebius
in the other art thread.
Some examples from the movie Masters of Time:
And some real world examples which comes to my mind.
Streamline Moderne style
I really like the trains, engines from that period:
Partially
Art deco
inspired style would be fit for Sol Federation in my opinion.
Soviet and pre-Iron curtain Eastern European car and train manufacturers have very distinct styles too, and I will certainly research that in-depth. Those are quite an inspirational gold mine.
Of course I have a whole lot of other stuff about this in my mind, but these are enough for starting up the thread. :) So let's collect!