Posts: 148
Joined: Sat Jan 24, 2015 8:03 pm
Hi Zordey,

This is looking really nice. Im happy you are picking this up again :)
Posts: 1314
Joined: Tue Jul 02, 2013 1:49 pm
Location: Beeston, Nottinghamshire, GB
Contact:
Yeah I'm looking forward to having a few new ships ingame :)
Wow, almost a year since I last looked at this last. Anyway, i have made a few more tweaks to this ship recently. still very WIP and lots of things that are now broken after my changes (the the landing gear animations for one.)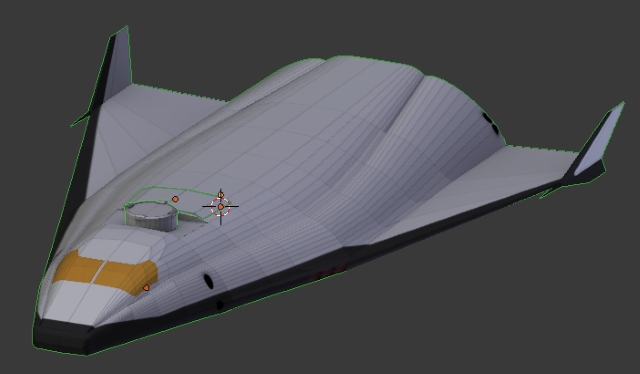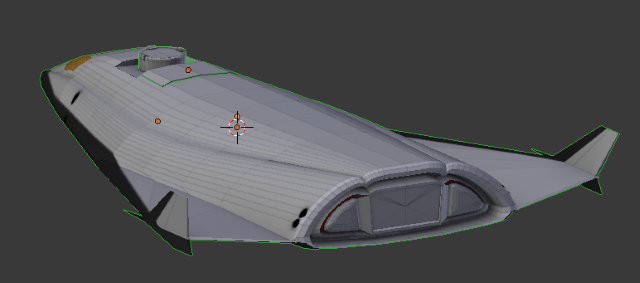 And here is the mod file (with a .json file copied from the Kanara and price reduced)
https://1drv.ms/u/s!AijcoWthgqA0i9MZQKJ0z6oVhnpm7g
Lookin' good! It's kinda interesting, how you made the main engine plume.
Cool!

Please keep in mind: I have no idea what I'm talking about, but to me, it looks the like docking collar might benefit to be slightly more aerodynamic?
I've checked the model, it's retractable. The images show it in the extended position.
Thanks, I have been trying to keep most of the model as sleek and plain as possible so thought I would do something different with the thruster plumes.

And yes the docking collar retracts under a cover where landing gear retracted.

After a lit of investigation, I have found out why the animations are not working, I'll try and upload a new version later.
sgm-s are the binary model format. You can make them with the modelcompiler. They are made at build time for the releases, no need to make them separately.
Posts: 1314
Joined: Tue Jul 02, 2013 1:49 pm
Location: Beeston, Nottinghamshire, GB
Contact:
Wow!!! How the fuck did you do the thrusters like that? It's really cool